Online sales

of financial data

With more than 2000 clients worldwide, Tickdatamarket has established itself as one of the leaders in the sale of stock market data. Market Data Solutions For online brokerages, exchangers, benchmarking agencies, traders, financial websites and startups. We provide high quality data history on major world financial markets. The financial data currently cover the US, the Americas, Europe and Asia on Futures, Stocks, EFT(s), Cash Index and FOREX....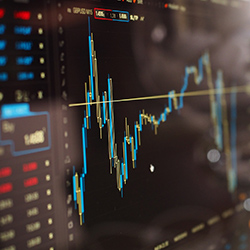 High Frequency Trading Data - High quality
Historical of Market data
Tickdatamarket is one of the world's largest databases of high frequency data for financial institutions, traders and researchers alike. It captures, compresses, archives and provides uniform access to global historical data.
Tickdatamarkets collects every tick for all asset class types including equities, futures, interest rates, FX and cash indices, as well as full order book data.
Tickdatamarket enable clients to run historical simulations and back-test, develop trading and market-making strategies and build transaction-cost models.
In 2000, after nearly 15 years of developing high-frequency trading systems and trading markets, we realized the difficulty in obtaining high-quality data for research and backtesting. The data from the best suppliers being unaffordable and of poor quality, holes, false ticks, etc. We therefore decided to continue collecting data on the markets and also offer for sale those that we had recorded for 15 years. Even EURONEXT contacted us at the time to fill in the data they were missing.